Serving Oakland For
40,531 Days
2020 Call Stats
Jan
20
Feb
26
Mar
21
Apr
May
Jun
Jul
Aug
Sep
Oct
Nov
Dec
Total
67
2019 Call Stats
Jan
24
Feb
24
Mar
43
Apr
35
May
24
Jun
27
Jul
42
Aug
33
Sep
26
Oct
33
Nov
41
Dec
38
Total
390
Past Call Stats
2017
365
2018
445
2016
370
2019
390
2015
405
2014
360
2013
296
2012
450
2011
543
2010
408
2009
312
2008
360
2007
409
2006
349
2005
361
2004
265
2003
251
Web Counters
Website Visitors
Since
July 1, 2007

Visitors Today
May 31, 2020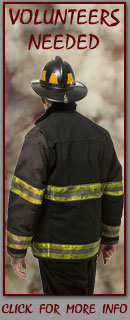 Salute to Service - Oakland Braves Football Event
By Photographer Frank Di Pentima
October 19, 2019
Saturday, October 19, 2019
The Oakland Recreation Program held a Salute to Service night before the start of tonight's football game. Prior to the start of the game the Braves hosted many veterans from in and around Oakland who have served out Country in various branches of the armed services. A number of local hero's where honorary captains for tonight's game and where introduced on the field and escorted to the 50-yard line to participate in the opening ceremonies.
The Marine Corps Lakeland Detachment 744 provided the Honor and Color guards for the game and the National Anthem was played on the bugle by Quartermaster Ken Gysbers.

The New Jersey State Police did a flyover of the filed in one of their helicopters.
Members of the Oakland Volunteer Fire Department supported the event by hanging a giant American Flag over the filed to honor the Salute to Service event.



Veteran Honoree




Veteran Honoree




Veteran Honoree




Veteran Honoree




Veteran Honoree




Veteran Honoree




Veteran Honoree




Veteran Honoree




Veteran Honoree




Veteran Honoree




And the Braves take the filed




Marine Corps Lakeland Detachment 744




Marine Corps Lakeland Detachment 744




Quartermaster Ken Gysbers plays the bugle




Quartermaster Ken Gysbers plays the bugle




Braves Cheerleader sings God Bless America




NJ State Police flyover




NJ State Police flyover




NJ State Police flyover




NJ State Police flyover




Marine Corps Lakeland Detachment 744




Marine Corps Lakeland Detachment 744 with Oakland Mayor Linda Schwager




OVFD Members




OVFD Members
Website Designed and Hosted By
Content Maintained By
Contact Info

www.FirehouseSolutions.com


Oakland Fire Department
25 Yawpo Ave
Oakland, NJ 07436


Emergency Dial 911
Station: (201) 337-5691
Station Fax: (201) 337-1638
E-mail: info@oaklandfd.org

| | |
| --- | --- |
| | Copyright © 2020 Firehouse Solutions (A Service of Technology Reflections, Inc.) |