Serving Oakland For
40,531 Days
2020 Call Stats
Jan
20
Feb
26
Mar
21
Apr
May
Jun
Jul
Aug
Sep
Oct
Nov
Dec
Total
67
2019 Call Stats
Jan
24
Feb
24
Mar
43
Apr
35
May
24
Jun
27
Jul
42
Aug
33
Sep
26
Oct
33
Nov
41
Dec
38
Total
390
Past Call Stats
2017
365
2018
445
2016
370
2019
390
2015
405
2014
360
2013
296
2012
450
2011
543
2010
408
2009
312
2008
360
2007
409
2006
349
2005
361
2004
265
2003
251
Web Counters
Website Visitors
Since
July 1, 2007

Visitors Today
May 31, 2020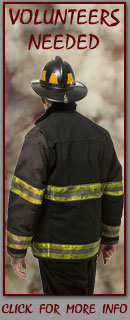 Powerful Nor'easter Knocks Down Trees and Power Lines
By Photographer Frank Di Pentima
March 2, 2018
On Friday, March 2nd, a powerful nor'easter came through NJ cutting a path of downed trees and power and lines knocking out electrical service to thousand of people in the state.
With a steady falling of rain, mixed with snow and sleet, fueled by wind gusts in the 40 to 50 mph range, had the the OVFD responding to numerous calls of sparking power lines, fallen trees and blocked roads. The volume of calls occurred over a several hour period with the most intensive period being a 15 minute window where the OVFD received 6 calls spanning incidents occurring over all sections of the Borough.
Due to tree damage and downed power lines, several roads were blocked off, and OEM Director Roy Bauberger opened the Oakland Senior Center as a warming station for residents who were effected by the nor'easter. The wind gusts were so strong that local electric was unable to be restored during the nor'easter mainly for safety of electrical crews. As of Saturday, March 3rd, there were still areas in Oakland that were without power and the best estimate was that all power would be restored by Sunday.
Residents are reminded not to approach any downed wires as they can be very dangerous - please report downed wires and trees to the Oakland Police Department at 201-337-6171.
Thankfully no injuries were reported as a result of this storm.



Tree and wires down on Seminole Ave




Downed tree on Grove Street




Downed wires on Rt 202 triggered alarms at several locations




Tree snapped in half on Seneca Ave




Tress being held up by wires on Minnehaha Blvd
Website Designed and Hosted By
Content Maintained By
Contact Info

www.FirehouseSolutions.com


Oakland Fire Department
25 Yawpo Ave
Oakland, NJ 07436


Emergency Dial 911
Station: (201) 337-5691
Station Fax: (201) 337-1638
E-mail: info@oaklandfd.org

| | |
| --- | --- |
| | Copyright © 2020 Firehouse Solutions (A Service of Technology Reflections, Inc.) |